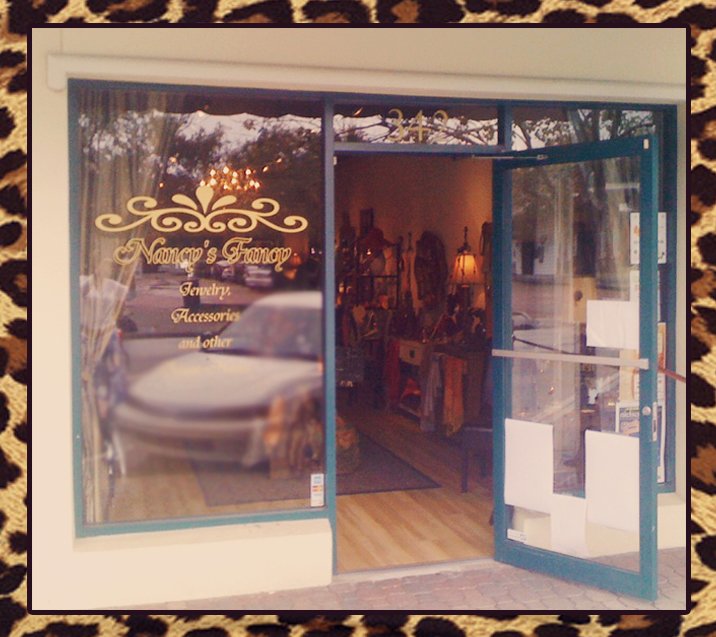 How We Got Started
When years in corporate sales came to an abrupt end in early 2011 it was time to reinvent myself. I was known for always wearing unusual and unique accessories so when a shop in Dunedin became available I took a leap of faith and Nancy's Fancy opened March 21, 2011. And I've never looked back! Every piece is chosen with care and thoughtfulness.
The goal is to provide affordable fun jewelry and accessories for every woman for every occasion. Whether you bling or not, you're sure to find the perfect item. If your style is big and bold, we've got it. Do you prefer subtle understatement? We've got that as well. Earrings, bracelets, necklaces and sets, handbags, scarves, hair accessories, it's all here. Fancy but comfortable, you'll love shopping at Nancy's Fancy. Singing and dancing to the music is encouraged and welcomed!
Stop by soon to say hello. You're sure to find your own "must-have"!